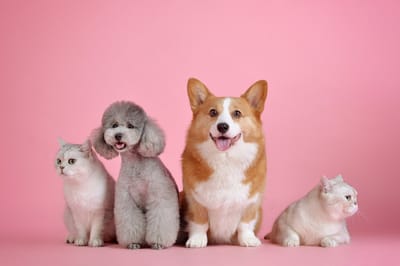 Qualified, insured, friendly & professional grooming services.


Our Saloon is based on La Plana in Javea and offers a comfortable light and relaxed stress free environment for us to perform a one to one groom experience offering the latest, modern equipment and products.
We cater for all surrounding area Javea, Denia, Benitaxel, Moriara and Teulada Etc
You are most welcome to collect and deliver your pet to our saloon. However, if busy or non mobile we can also offer a collection and delivery service for an additional charge.


Canine welfare is at the heart of our service we offer. You will receive a friendly consultation to discuss your pets' coat and requirements. A tailored service to meet every full groom comes with a 6-point health check as standard. Trained in canine behaviour, we use positive reward based reinforcement to work with and around the dog to ensure your dog's groom is a positive one.

Whether it be much needed full groom, a refreshing wash & dry or simple mini tidy or pedicure to smarten you much loved fur baby to look and feel amazing. We can help.

New Puppies are always welcome for grooming introduction, getting them used to a grooming environment will ensure a stress-free positive experience.

Our aim is to ensure both our pet parent and their much loved dogs leave our saloon feeling relaxed, fresh and looking amazing. With the art of clipping and scissoring to offer an attractive and maintainable hairstyle for your dog until his or hers next groom.
The salon is air conditioned in the summer months and heated in the winter months.

All dogs are hand dried we do not use cabinet dryers and we work on an appointment only basis so every dog receives our undivided attention, love and care.

My name is Ann Page I am city and guilds qualified and have gained experience in grooming lots of different breeds of all sizes.